Kings Langley House: Managing Spaces and Natural Light to Create a Striking Facade
11 January 2022
Of timeless contemporary design, this expansive multi-generational home boasts a striking façade.
It also has a refined interior with well-proportioned spaces and a varied palette of materials and colours.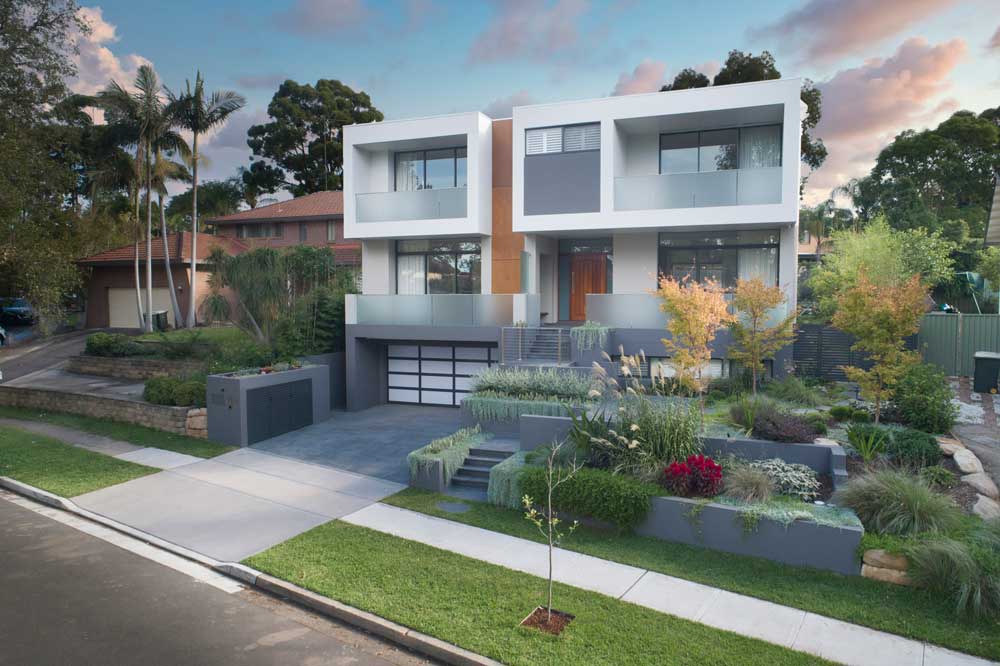 Wanting a quality custom designed and built home, the owners decided to contact us based on our award-winning reputation after some extensive online research. How amazing!?
After meeting with our wonderful clients; the team worked through various design options and developed a plan that matched both the clients' brief, budget and expectations for their dream home.
"Each discipline was involved in the design process to ensure cost efficiencies were explored and an accurate fixed-price was determined at the end of the design stage, all before it was submitted to Council for approval," says Roderick McDonald, Chateau's Architect. "Also, having a single point of contact and one company accountable for the whole project provided the clients with peace of mind."
A TRULY STRIKING DESIGN
In building the home Roderick explains, "The brief was to create a large family home over three levels. One that considered the site constraints, topography of the land and orientation of the site."
He continues, "the internal spaces were to be open and filled with natural light, and they wanted five bedrooms. This was to include a master suite with a walk-in robe and ensuite, three children's bedrooms with built-in or walk-in robes, and a guest bedroom offering both a walk-in robe and ensuite."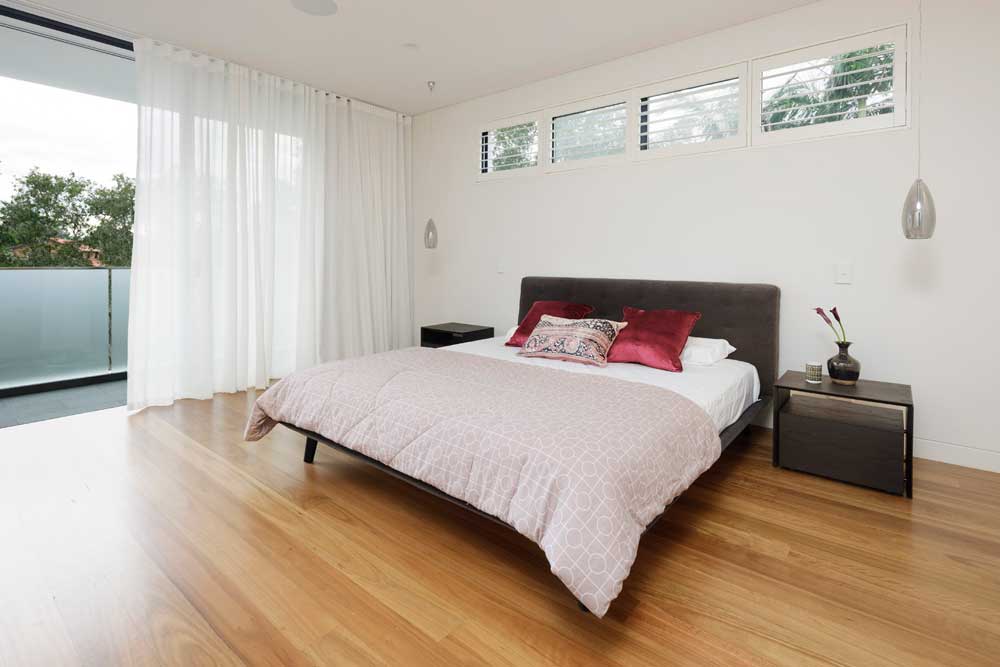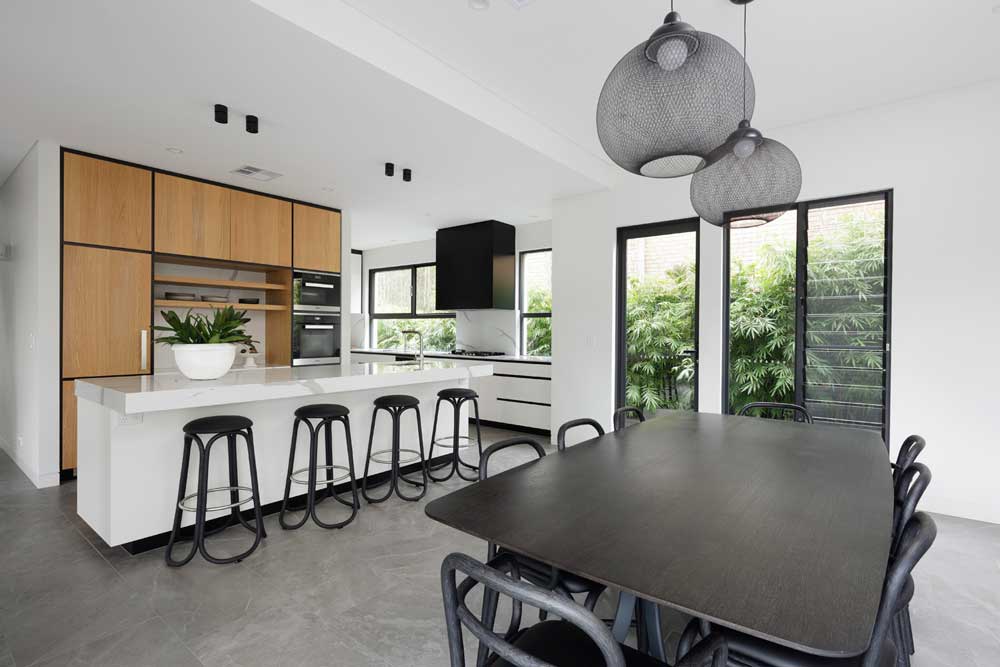 Next, the basement level is a games and activity centre with the garage fitted out. So, it can double as a gym and party zone.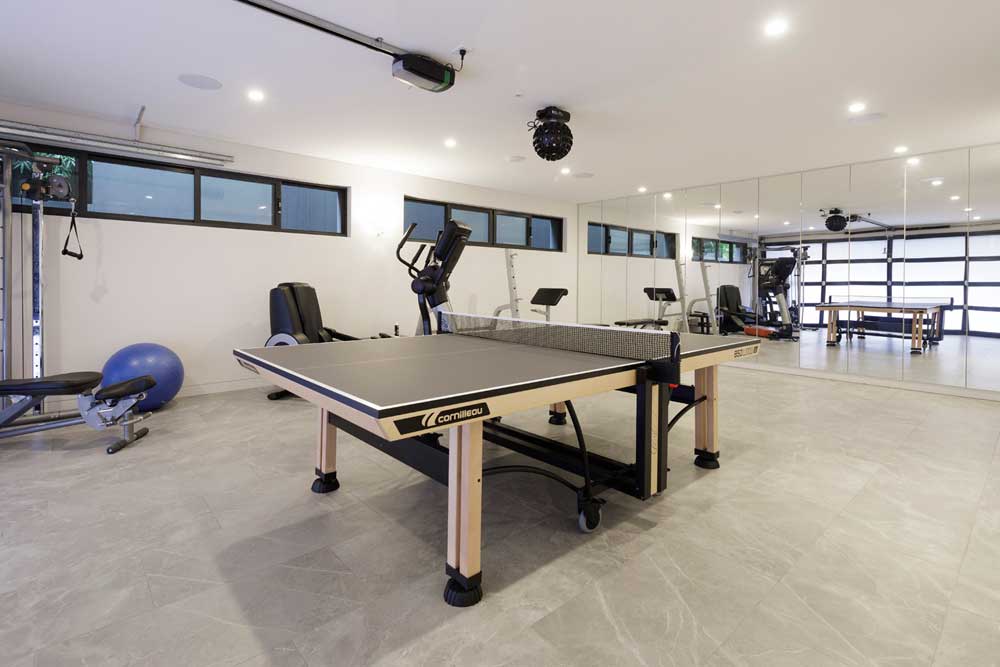 As for the landscape, this is the perfect counterpoint to the house.
For the owners, the highlight is the rear garden with its large koi pond which has become their new hobby.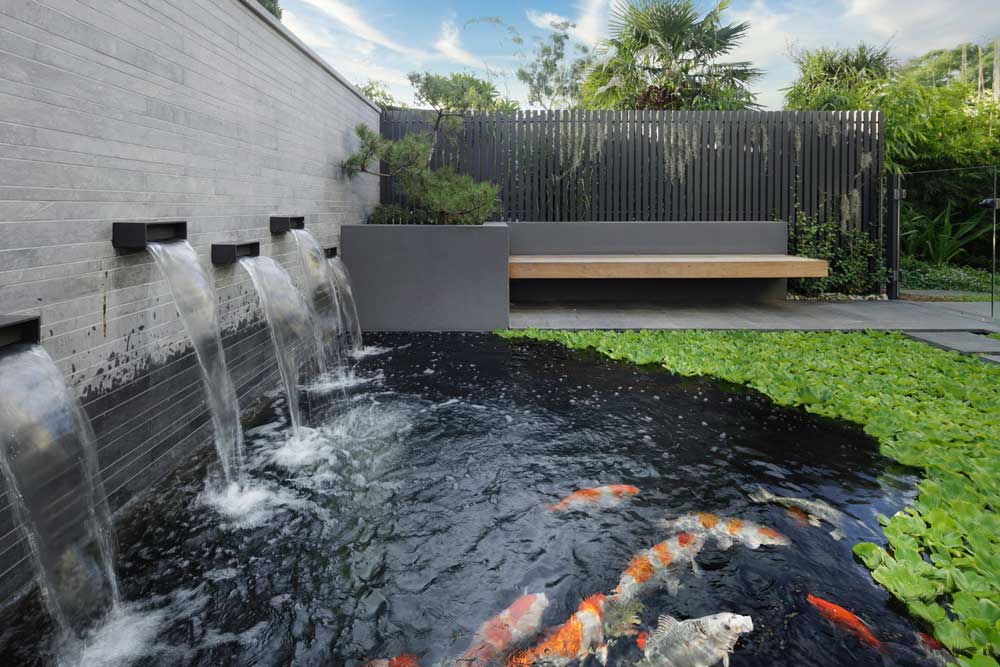 A TOUCH OF WARMTH AND MODERN FACADE
Finally, the style of architecture is modern as the variety of finishes helps in achieving warmth throughout the dwelling.
Providing this contrast before you step foot inside this custom build home, is the specifically engineered timber panels on the front facade.
The house design had to consider and respond to steep falls across the site - complimenting the site perfectly.
"Modern and open-plan, the interior is replete with exquisite design elements such as a large central stair void with a steel-spine staircase over which skylights soar," says Roderick.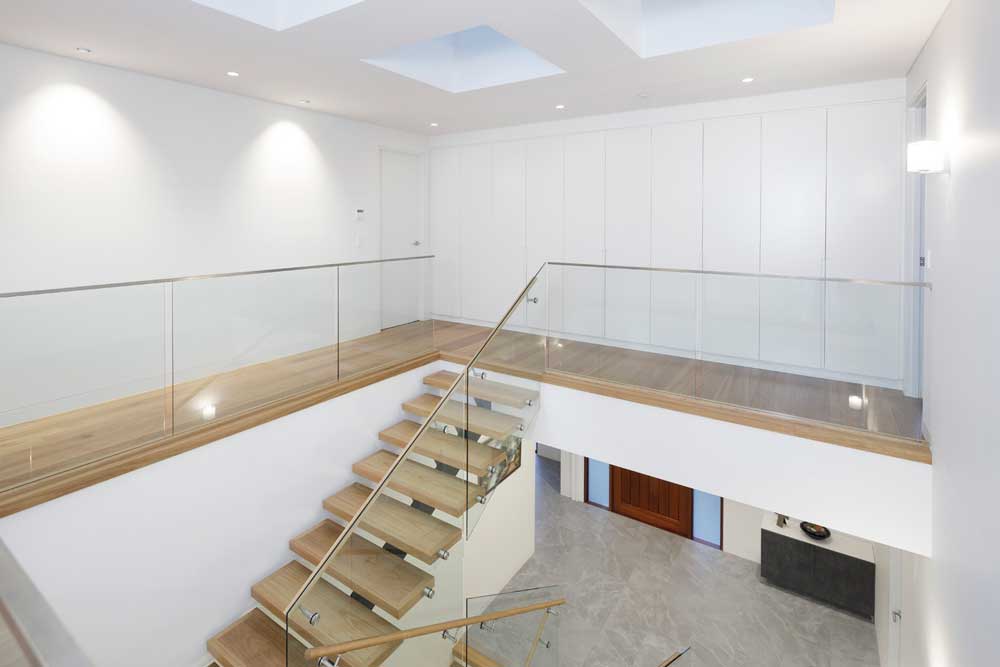 "Then, there are the recessed shadowline cornices, architrave and skirting details that required exacting construction and the custom joinery and cabinetry, with select stone benchtops.
"The statement colours and finishes, which were selected by the clients in close collaboration with an interior designer, create a unique and personal style throughout that complements the architecture," adds Roderick.
KINGS LANGLEY HOUSE
Nominated at the 2020 MBA Excellence in Housing Awards for the "Design & Construct House - $2m-$3m" category, this brilliantly constructed multi-level abode is a perfect home for a growing family.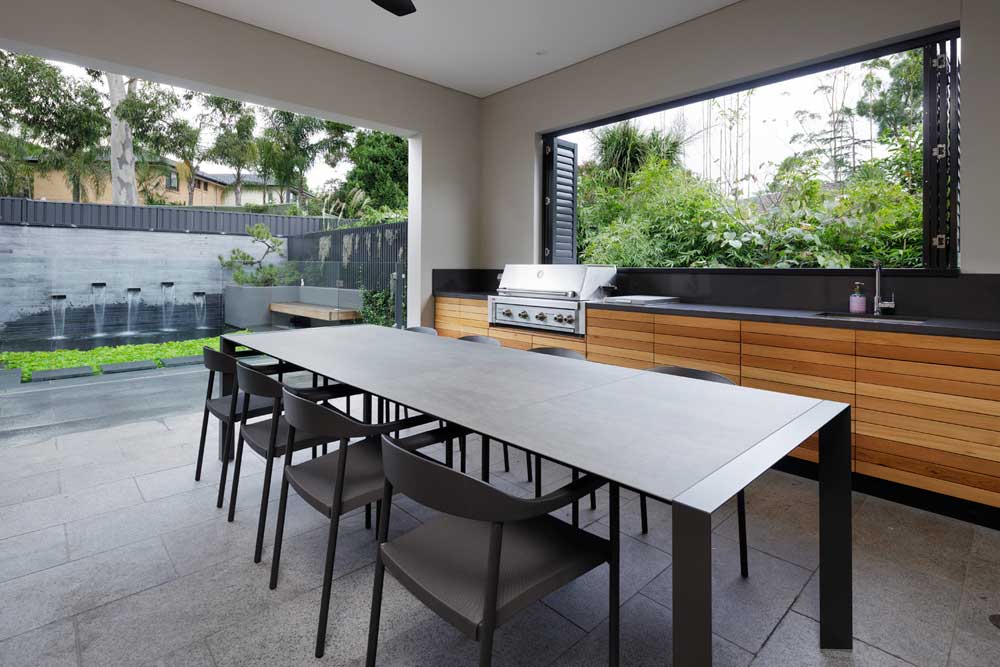 If you love what you see in this article, feel free to visit our Kings Langley House photo album which showcases over 30 striking photos of the stunning architectural delight.
CONTACT CHATEAU ARCHITECTS + BUILDERS TODAY!
We pride ourselves on our world-class reputation which is supported by our professionalism, streamlined business model & our impressive communication skills throughout the project.
If you would like to learn more, head over to our Testimonials page to get more of an insight into what our clients think of us as an award-winning master builder.